Established in September 2019 by serial Entrepreneur, Parveen Bala, the originally small website has evolved into one of the leading players in the niche of how long questions.
The website has grown in popularity and traffic, but our goal has remained the same: To help people with quality information how long it takes for any specific thing to complete with professional yet simple to understand advice.
Numbers and statistics
More than 3500 articles from Parveen and one other subject matter expert, guest posts from reputable consultants and industry experts, dealing with a variety of topics in their niche of expertise.
Each category has 100's of articles to fully understand the reasoning behind the times it takes for various things.
Tables, Bullet Point Lists, and easy-to-understand content (no fuss).
More than 3,00,000 visitors in 2021 alone (and growing).
Linked to by universities, agencies, brands, and some Fortune 500 companies, as a great source of quality advice that is presented in the best way possible. Received traffic from a staggering 1384 various traffic sources over the years.
It is the content that matters
Your "statistics" and satisfaction matters more than our numbers from Google Analytics. We hope to help you and provide the best information available out there and simply to be happy with your health and also in your professional career. Head to one of our principal sections:
Thank you for visiting ExactlyHowLong.com. We hope that you will leave the website feeling confident, and full of knowledge!
Parveen Bala, the founder of ExactlyHowLong.com website
---
Parveen has been working to strive to provide the best knowledge about the timelines of various things. He is the founder of ExactlyHowLong.com website. He holds a major in Arts. The purpose of Exactly How Long is to help people know the time it takes to complete various things. We write on the topics: Animals, Education, Entertainment, Finance, Food, Technology, and Health. We've been tearing up the trails and immersing ourselves in this wonderful hobby of writing about the timelines with complete details. We've learned from on-the-ground experience about these terms. This is the site where we share everything we've learned.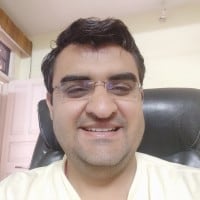 Sandeep Bhandari is the co-founder of ExactlyHowLong.com website. All the team management, content creation and monetization is handled by Sandeep. Together with the team at ExactlyHowLong, the aim is to provide useful and engaging content to our readers. He has completed his Bachelor Degree in Computer Science and Engineering. He also has experience of working in corporate environment for over 8 years.