Google Drive is a file storage and synchronization service offered by Google. It allows users to store files in the cloud, share files, and collaborate with others. The key features of Google Drive include file storage, file sharing, real-time collaboration, and universal access across devices and platforms.
Google Drive was launched in 2012 to provide a cloud storage solution that is deeply integrated with other Google services like Gmail, Docs, Sheets, and Slides. Files on Drive can be accessed through the web, desktop applications, and mobile apps for Android and iOS devices. Drive offers 15GB of free storage to users, with paid subscription plans for expanded storage capacity.
What is Google Drive?
Google Drive is a file storage and synchronization service provided by Google that enables users to store files in the cloud, share files, and collaborate with other users. The key features of Google Drive include:
File storage – Users can upload documents, photos, videos and other file types to Drive to store them securely in the cloud. This removes the need for external hard drives and devices.
File sharing – Users can share files and folders with other Google Drive users, allowing collaboration. Permissions can be set to allow view, comment or edit access.
Real-time collaboration – Multiple users can work together on Google Docs, Sheets and Slides at the same time, with changes updating instantly.
Integrations – Drive works seamlessly with other G Suite apps and allows editing of Microsoft Office file types like Word, Excel and PowerPoint.
Universal access – Files can be accessed from desktop, mobile and web via the internet. Apps allow offline access and syncing across devices
How it Works
Files uploaded to Drive are stored in Google's secure data centers.
A sync client installed on your desktop or laptop will automatically upload and download files from Drive.
Mobile apps enable access to files on the go and allow files to be managed from smartphones and tablets.
Users can invite others to view, comment on or edit files, enabling collaboration.
Changes made by collaborators are updated in real-time to prevent version conflicts.
Built-in Office editing allows users to create and edit documents without needing desktop software.
Benefits and Use Cases of Google Drive
Google Drive offers many benefits for personal and business use. Some of the key use cases include:
For personal use – Drive provides a secure place to store personal files like photos, videos, documents in the cloud. Files can be accessed from anywhere.
File backup – Drive serves as a backup for files stored on your computer. Files remain safe if your computer crashes.
File sharing – Drive makes it easy to share files with friends, family and colleagues. Permissions allow view or edit access.
Collaboration – Drive enables real-time collaboration on documents and projects with a team.
Accessibility – Users can access their files from any device, anywhere there is internet connectivity.
Document creation – Drive allows easy creation of documents, spreadsheets, slides without needing Office software.
Key Benefits
Here are some of the key benefits of Google Drive:
Cloud storage – No need for external hard drives. Files are stored securely in the cloud.
File sharing – Files can be shared seamlessly through shareable links. Permissions allow control over access.
Real-time collaboration – Allows teams to work together on files simultaneously.
Universal access – Files can be accessed and edited from any device with an internet connection.
File sync – Any changes made to files are automatically synced across connected devices.
Integrations – Built-in editing allows Microsoft Office files to be edited without Office.
Use Cases
Some of the common use cases for Google Drive include:
Personal file storage – For storing personal photos, videos, documents securely.
Student use – Students can store notes, assignments, papers safely in the cloud.
Small business use – Businesses can store and share files in the cloud and collaborate.
Corporate use – Larger enterprise plans with enhanced security and controls.
Document management – Drive provides tools for easy document creation, sharing and editing.
Team collaboration – Drive offers a central hub for teams to collaborate on projects.
Cloud backup – Drive acts as a backup for files stored on your computer.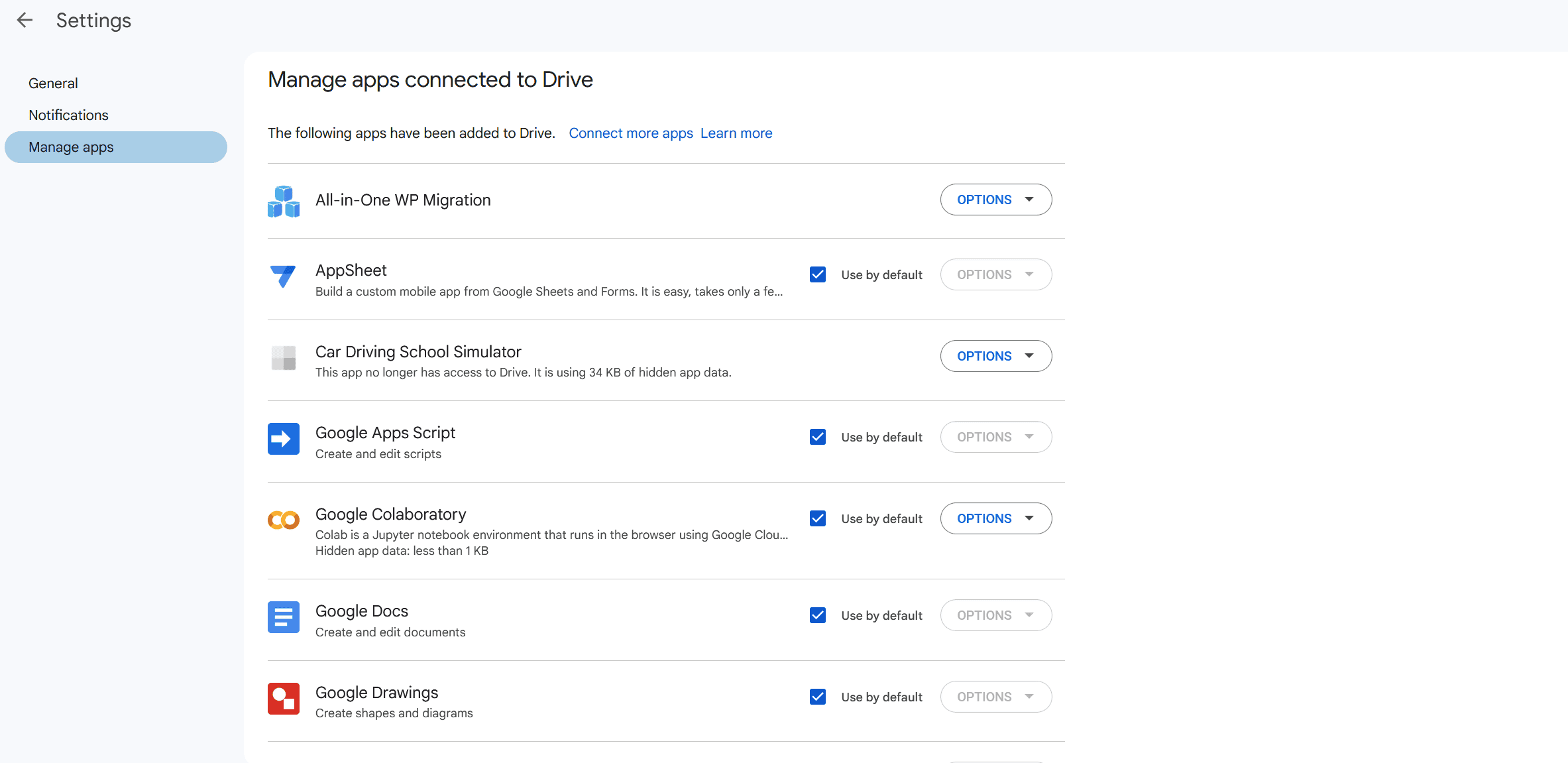 Managing Files on Google Drive
Google Drive makes it easy to upload, create, organize, share and access files:
Upload files – Drag and drop files into the Drive folder, or click the "New" button and select "File upload" to select files.
Create files – Click the "New" button in Drive to create new Google documents, spreadsheets, slides, forms and more.
Organize – Create folders and subfolders to organize your files however you like. Drag and drop to move files between folders.
Search – Use the search bar to find files by name, content, file type, date modified and other criteria.
Share files – Click the share icon on a file to share it with specific people or generate a shareable link. Set permissions like view, comment or edit access.
Offline access – Install the Drive desktop app to sync files for availability offline. Mobile apps also allow offline access.
Mobile access – The Drive apps for Android and iOS allow you to access, share and edit your files on smartphones and tablets while on the go.
Trash – Deleting files in Drive moves them to trash, where they can be restored within 30 days before being permanently deleted.
Uploading and Creating Files
Here are some tips for key file management tasks:
Uploading and Creating Files – Drag and drop files into Drive to upload them. Create new Google files like documents and sheets using the "New" button. Convert Word docs to Google formats on upload.
Organizing and Searching – Create a folder structure to organize your work. Use search to quickly find files by keyword, file type or other filters.
Sharing and Access – Share files via a shareable link and set permissions. Install Drive's desktop app to enable offline access to files. The mobile apps allow on-the-go access.
Security and Pricing
Google Drive has robust security features to keep your files safe. It also offers both a free storage tier and paid subscription plans with more storage capacity.
Some of Drive's security features include:
Encryption – Files stored on Drive are encrypted during transfers and when at rest in Google's data centers.
Two-factor authentication – For extra login security, enable two-step verification with a code sent to your phone.
Security center – Review security activity, alerts and permissions here.
Malware scanning – Google scans files for viruses and harmful content.
File recovery – Accidentally deleted files can be restored from the trash within 30 days.
Revisions – Browse previous versions of Google files like Docs to see edit history.
Google also takes measures to protect user data:
Automatic backups and file redundancy across data centers prevent data loss.
The privacy checkup guides users through important security settings.
You can remove your account from Drive if it is deleted.
Choose what geographic region your data is stored in.
Drive meets ISO 27001 and SOC 2 compliance standards for security, availability and confidentiality.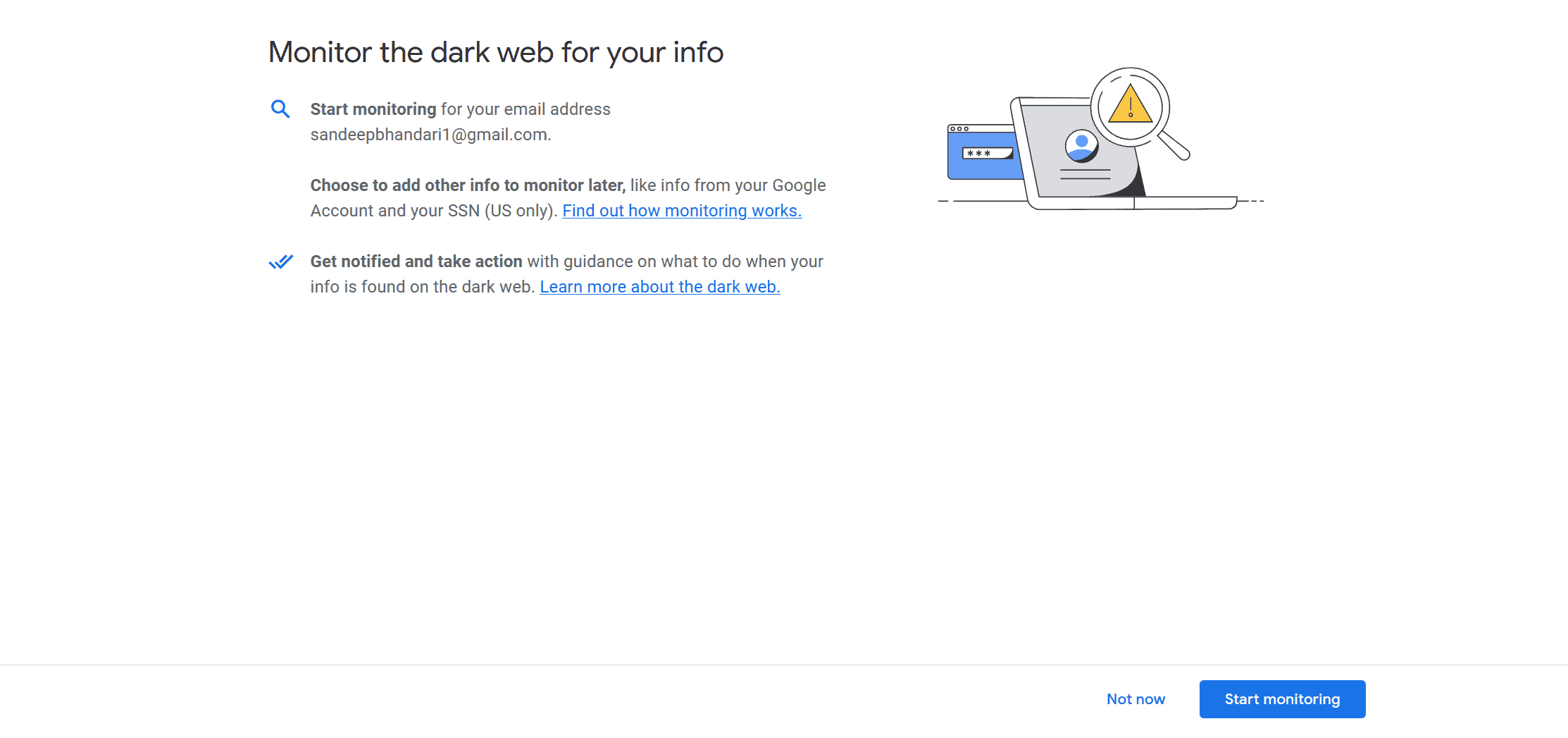 In terms of pricing, Google Drive offers:
15GB of storage for free.
100GB for $1.99 per month under Google Workspace.
200GB for $2.99 per month.
2TB for $9.99 per month.
Custom paid plans for businesses with higher storage needs.
Additional storage can be purchased as needed.
Discounted student pricing is available for individual plans.
Conclusion
In summary, Google Drive is a robust, user-friendly cloud storage solution that enables file access, sharing and collaboration across devices. Its key strengths are its deep integration with G Suite apps, real-time collaboration capabilities, extensive security protections, and accessibility across desktop and mobile.
For personal use, Drive provides secure and reliable file storage that can be accessed anywhere. Teams can use Drive as a central hub for project collaboration, with seamless file sharing and simultaneous editing. Businesses can benefit from its security features, administrative controls, and support for Microsoft Office files.
While 15GB of free storage space meets many basic needs, Drive's affordable paid plans offer expanded capacity for additional photos, videos and project files. As our reliance on cloud storage increases, services like Google Drive will continue to play a pivotal role in keeping our files protected yet accessible across all devices.
One request?
I've put so much effort writing this blog post to provide value to you. It'll be very helpful for me, if you consider sharing it on social media or with your friends/family. SHARING IS ♥️
Sandeep Bhandari is the founder of ExactlyHowLong.com website.
I am a professional full-time blogger, a digital marketer, and a trainer. I love anything related to the Web and I try to learn new technologies every day.
All the team management, content creation, and monetization tasks are handled by me. Together with the team at ExactlyHowLong, the aim is to provide useful and engaging content to our readers.
In game development, I love playing with every different engine, toolset, and framework I can find. In digital art, I love everything from painting to vector work to pixel art to 3D modeling.
In short, if it's creative and you can make it digitally, I love it.
What do you think?